"Here's to the fools who dream," is the beautiful refrain that carries the dazzling new La La Land.  It's a simple throwback to the musicals of the 1950's that simultaneously celebrated and revered Hollywood in all its glamour.  Damien Chazelle squeezes every ounce of that nostalgia on screen through his beautiful lead actors and gloriously over-the-top song and dance numbers.
Chazelle starts the film with perhaps his finest sequence to date.  In a single take his camera soars over gridlock on the 405.  One by one his actors jump out of their cars, extolling the virtues of Los Angeles, dancing beautifully around each other.  It's a wonderful introduction to the world of La La Land – a musical that makes no apologies about its influences.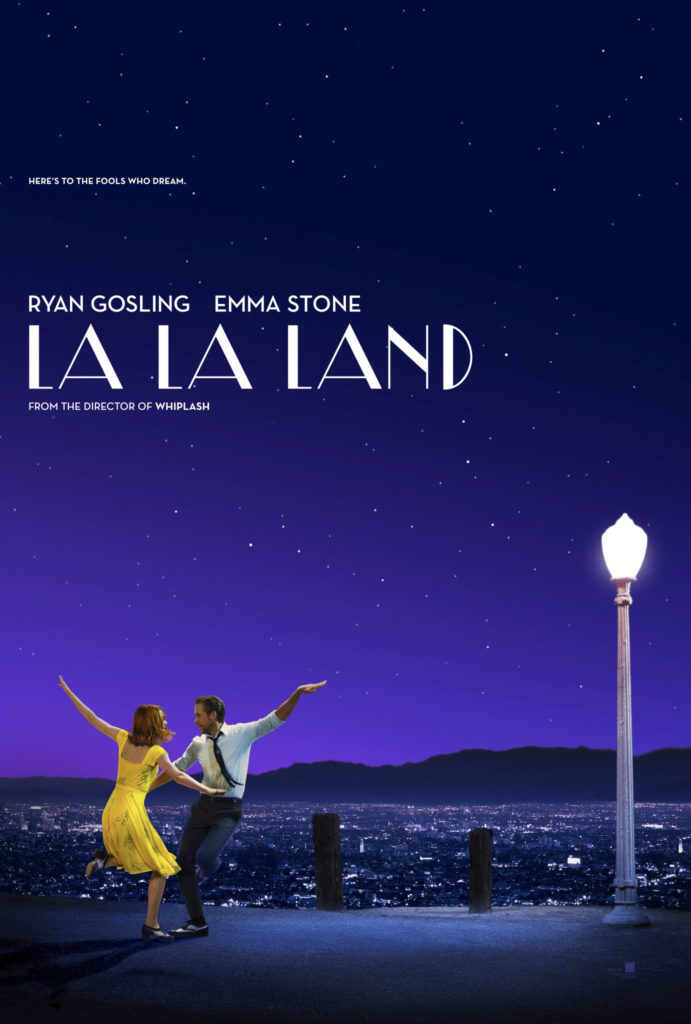 It's here we meet Mia (Emma Stone) and Sebastian (Ryan Gosling) – two dreamers in every sense.  Mia is a struggling actress, working at a coffee shop on the Warner Bros. lot as she hops from audition to audition.  Sebastian is a stubbornly proud jazz pianist playing patronizing gigs at steak houses as he extolls the virtues of the dying art form while doing nothing to save it.
Mia's auditions are painfully realistic, as she's consistently interrupted by casting director cell phones, assistants with sandwiches and a general malaise in a windowless room that could crush even the foolhardiest optimist.  Sebastian isn't fairing much better, playing a list of chipper holiday songs while promising not to stray from the setlist.
But of course, he strays – at the exact moment Mia enters the restaurant.  It's a scene of stunning musicality that highlights the Stone/Gosling chemistry without a second of dialogue between the two.  It can't be undersold how palpable their chemistry is.  It's pretty much settled that I'd watch the Stone Gosling duo sell backscratchers on QVC if given the chance.
La La Land is a very traditional musical in this sense.  It highlights young love, with all the warts revealed sending up the emotion through grand gestures and sweeping dance numbers.  The singing is nearly always understated, which works given the actors aren't professionals.  What it does expose is the rawness of failure in Los Angeles and without a steely resolve you're doomed to be consumed by it.
The cast is expansive but Chazelle only uses it sparingly while keeping the focus squarely on his leads.  This is their story; one which Stone and Gosling own.  Their songs (composed by Justin Hurwitz and lyricists Benj Pasek and Justin Paul) are wonderfully original jazz numbers.  They company the film in glowing improvisational tones – the heart of jazz propelling it forward.  These are not perfect people and their lives on an imperfect track – the jazz underscores this melancholy and uncertainty.
La La Land may revel in the ghost of musical's past but it also reflects on them, with each character being chased by what they consider to be a "golden era."  It's not quite the reckoning Chazelle hopes it to be but with Gosling and Stone at the helm you'll laugh, cry and cheers…to the fools who dream.
Rating: