2016 was a year filled with momentous moments…mostly all of them horrific or just plain bad.  Surprisingly, outside of the typical summer slate of garbage – the Cineplex delivered.  To come up with a Top Ten this year was next to impossible…so I included 11.  I could've included 20.  So in a year that took so much at least we were given time to escape. Without further ado, the DrunkSunshine Top Ten (11):
10 (tie) – Zootopia & Rogue One: A Star Wars Story
If Moana and Finding Dory were included, you could easily make a case for 2016 being the year of Disney.  On almost all fronts they delivered.  Rogue One was the best blockbuster of the year (maybe the decade) that was familiar yet entirely fresh.  Felicity Jones and her band of rebels breathed life into the standalone story of the raid to steal the plans for the Death Star.  It was thrilling, gritty and genuinely shocking.
The same can be said for Zootopia, Disney's incredibly perceptive story of a bunny who wants to overcome her circumstances to become a big city police officer had more to say about our modern-day predicament than most daily editorials could hope to convey.  Combine its hearty themes with beautiful animation and you have a film that can entertain the kids while leaving the parents talking.
9 – 10 Cloverfield Lane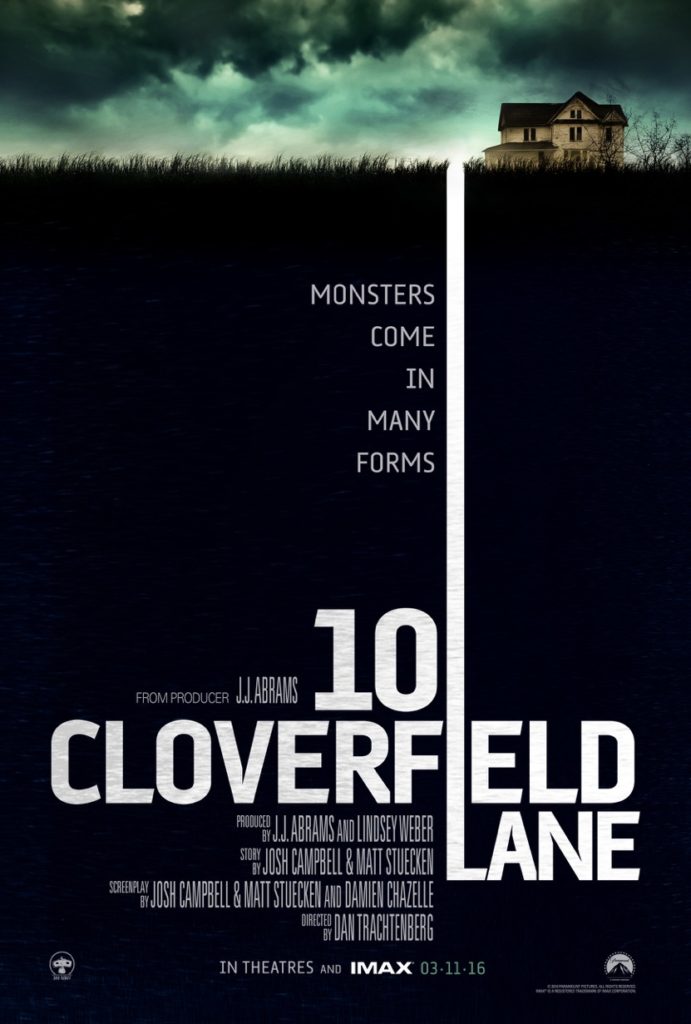 JJ Abrams just can't help himself.  When it was revealed that newbie Director Dan Trachtenberg was working on a secret project on behalf of the Force Awakens dynamo it set the internet ablaze.  To then find out it would take place in the Cloverfield universe was icing on the cake.  The thrilling chamber piece about a doomsday prepper (John Goodman) saving a car crash victim (Mary Elizabeth Winstead) right before the apocalypse was as intense an experience as I had in 2016.  Goodman's menacing presence was masterful and deserves recognition…and that twist, oh boy that twist.
8 – The Jungle Book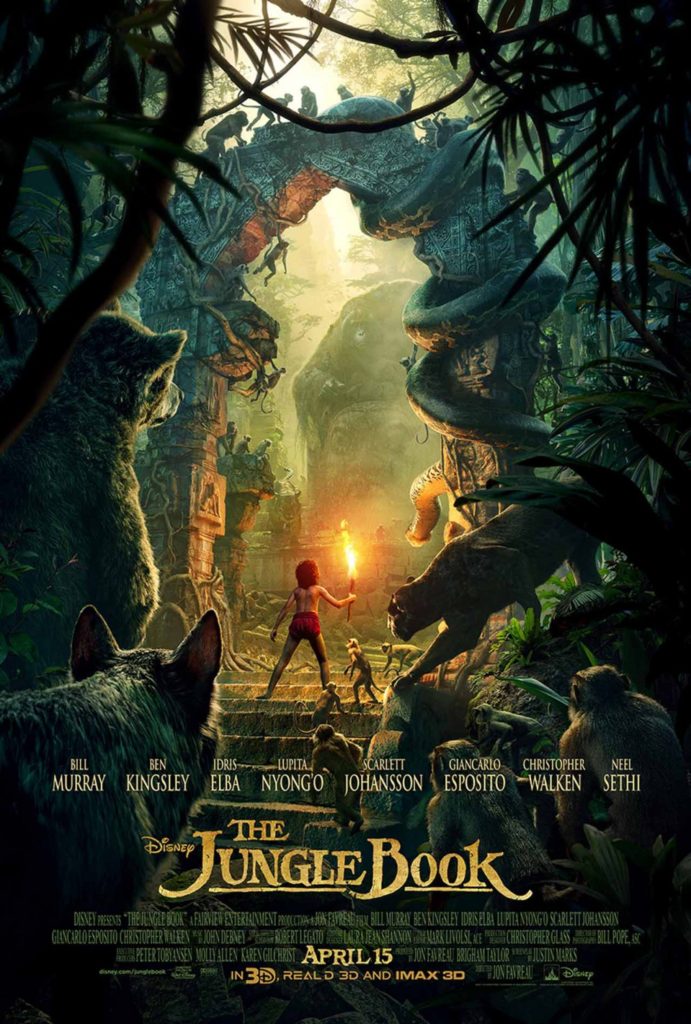 Jon Favreau's wonderful live-action retelling of the Disney classic quite literally jumped off the screen.  A masterclass in computer animation, Favreau's CGI animals were nearly photo realistic.  Employing wonderful voice work from Idris Elba, Bill Murray, Ben Kingsley, Lupita Nyong'o, ScarJo, Christopher Walken and a cheeky performance by Neel Sethi as Mowgli – the entire experience left me in wide-eyed awe.
7 – Sausage Party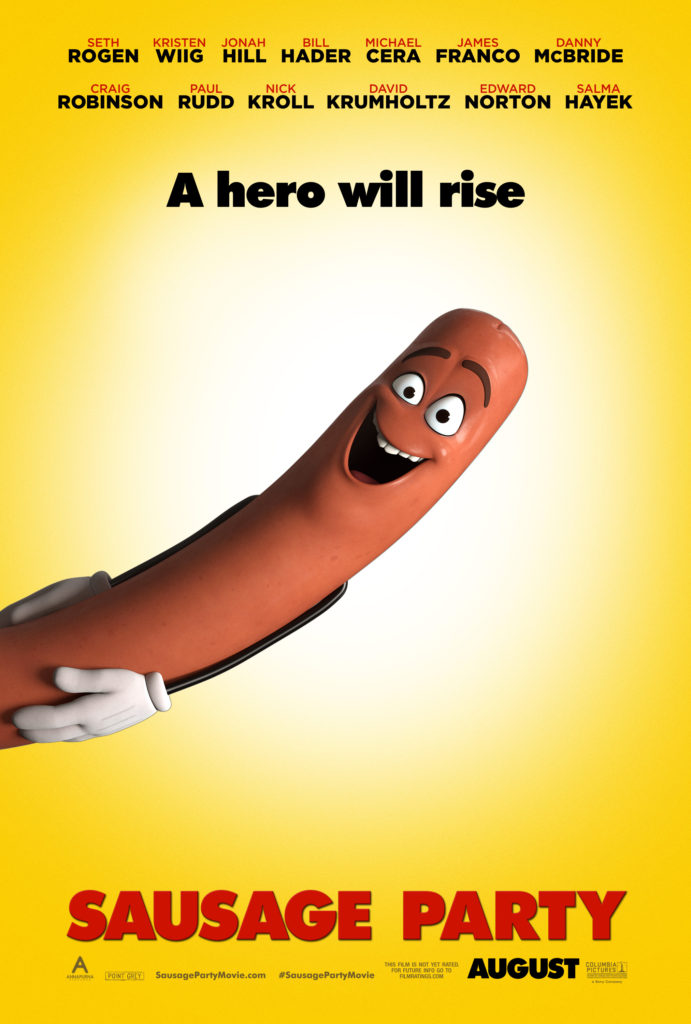 Honestly, you had me at Seth Rogen and Evan Goldberg rated-R animated comedy.  Setting it in a grocery store with sentient food was their first stroke of genius.  What I did not expect was to get a film that wrestled with themes of religion, middle eastern conflict and race relations – all while dropping more F-bombs and raunchy sex jokes than you can shake a stick at.  I didn't laugh harder in 2016 and hope Rogen and Goldberg continue to push themselves to weirder and weirder territory – because here, they've never been sharper.
6 – 13th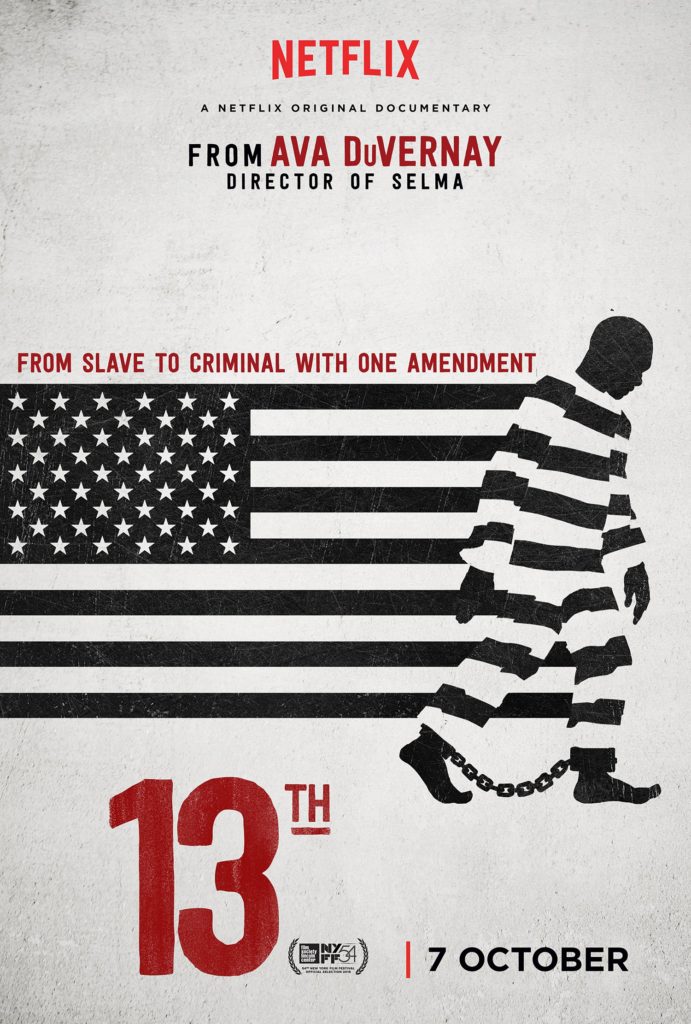 Ava DuVernay's brilliant documentary (find it right now on Netflix) traces the history of the 13th amendment from inception to present day with shocking results.  It's an essential piece of modern art that will leave you fuming at the state of our prison system and have you reckoning with the truth behind institutional racism.  DuVernay may be the most important filmmaker working today and I cannot wait to see what she tackles next.
5 – La La Land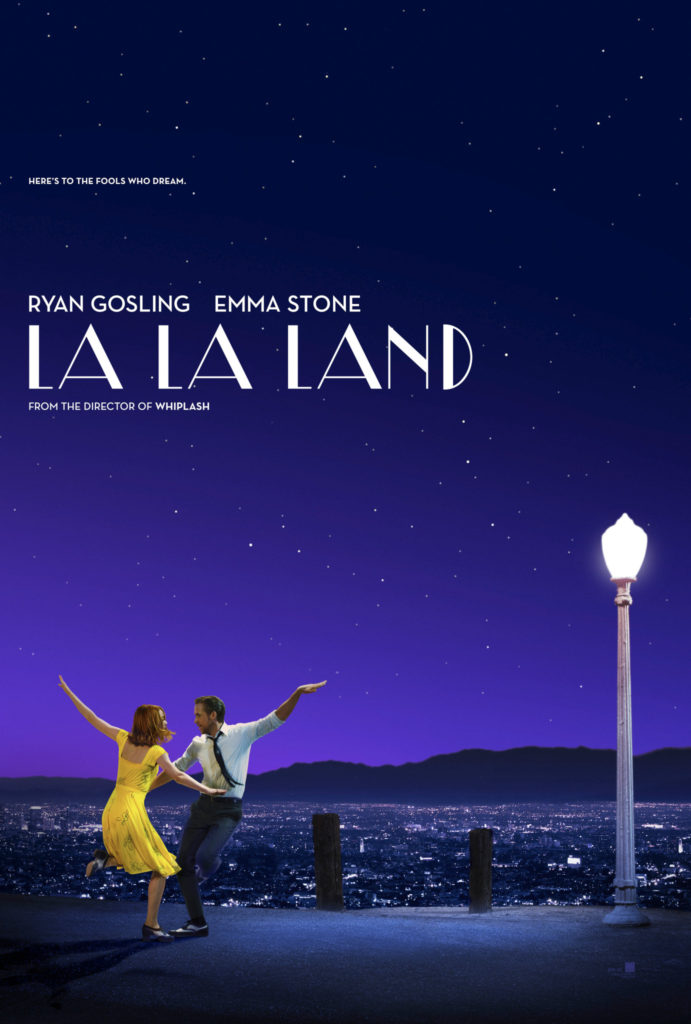 Damien Chazelle's dreamy original musical carries more than a bit of Hollywood baggage.  The largest piece being, it's a friggin' ORIGINAL MUSICAL.  And while his stars, Emma Stone and Ryan Gosling, aren't professional singers or dancers (trust me, you'll know) – having the seams show is part of the charm.  Chazelle's set pieces are wide ranging and beautiful and the whole enterprise is so damn adorable I defy you not to enjoy it.  You may not be humming the songs when you leave the theater but you'll probably leave with that signature Gosling smirk splashed across your face.
4 – Everybody Wants Some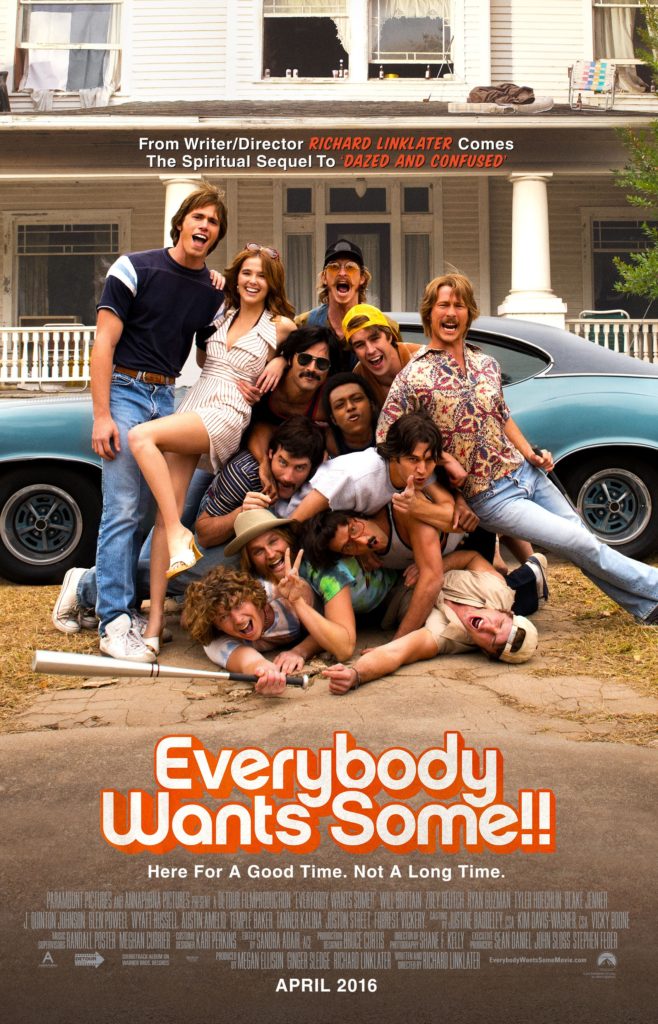 Richard Linklater was lauded in 2015 for Boyhood – his decade+ experiment following the childhood of a young man and his family in rural Texas.  It was a beautifully realized film that carried Linklater's signature ease behind the camera.  But for my money Linklater is never more at home or having more fun when he's just hanging out (see:Dazed & Confused.) Which is why I absolutely loved his tiny slice-of-life bro masterpiece about a college baseball team in 1980 partying their way to the start of classes.  It's breezy, plotless, hysterical and entirely effective.  These boys think they own the world, which gives it the weight it deserves when you realize how little they actually know.
3 – Arrival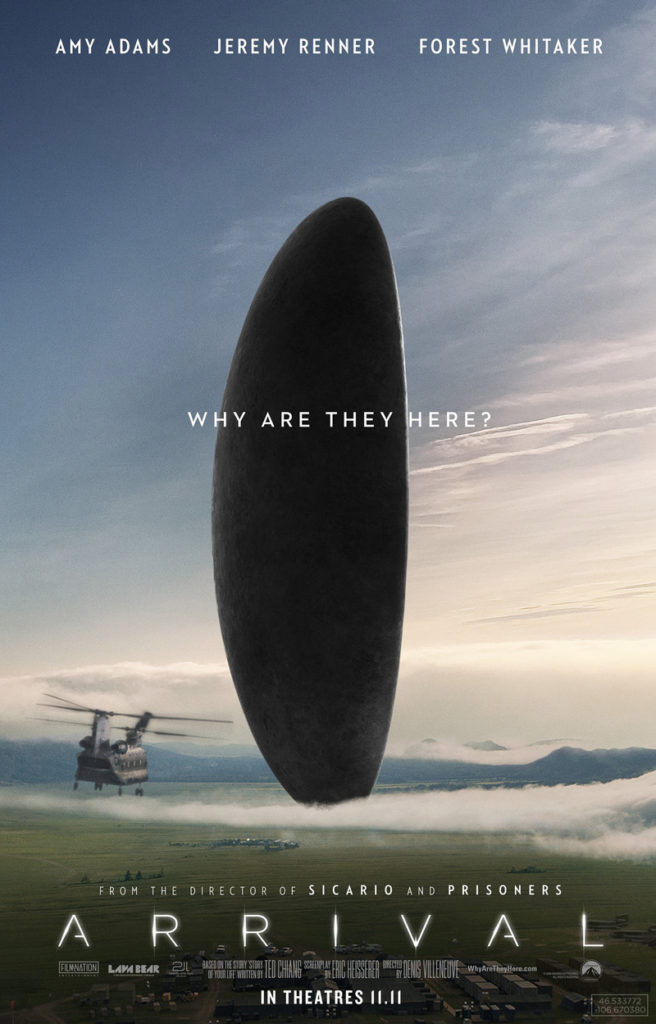 Denis Villeneuve crafted one of the finest films of 2015 – the intense border-thriller Sicario – and will follow up Arrival with the sequel to the Ridley Scott-classic Blade Runner.  But it's his alien-communication mind-bender this year that is his most accomplished work.  Amy Adams understated, Oscar-worthy performance anchors the film as she works tirelessly to decode and understand her alien counterpart's language.  Who knew translation could carry so much emotion and intensity?
2 – Silence
No one took a higher dive off the deep end than Martin Scorsese in 2016.  While his contemporaries made harmless puff pieces (I'm looking at you Spielberg – thanks for The BFG) – Marty was fulfilling a three-decade dream of making his opus about Jesuit Priests in the seventeenth-century, bent on bringing Christianity to feudal Japan.  It's a flawed masterwork with the legend working at the top of his craft.  It's a problematic, beautiful and harrowing journey that demands a big screen viewing.  While Scorsese may never be Kurosawa he wears his influence proudly and has crafted something that American audience rarely – if ever see.
1 – Moonlight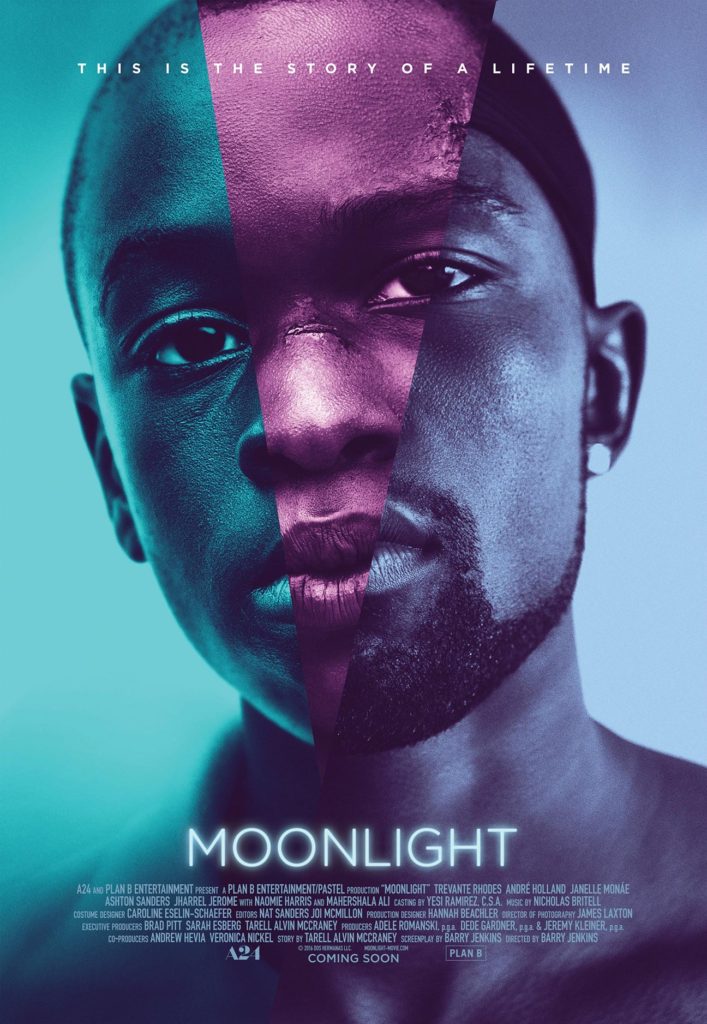 Despite all the riches that the cinema granted us in 2016, nothing reached the emotional heights or stunning beauty of Barry Jenkins Moonlight.  The story of Chiron – growing up a gay-youth in the Liberty City ghetto of Miami – has the most affecting performances, beautiful camerawork and understated script this year.  This film may seem slight but it cannot be sold short.  Everything works, it deserves the praise being heaped upon it and should be seen if you can find a theater screening it.  I wasn't moved more deeply by any other film this year.  It's a film of and for our time.  I hope we are ready to reckon with Moonlight because there may never be a more pressing time to do so.