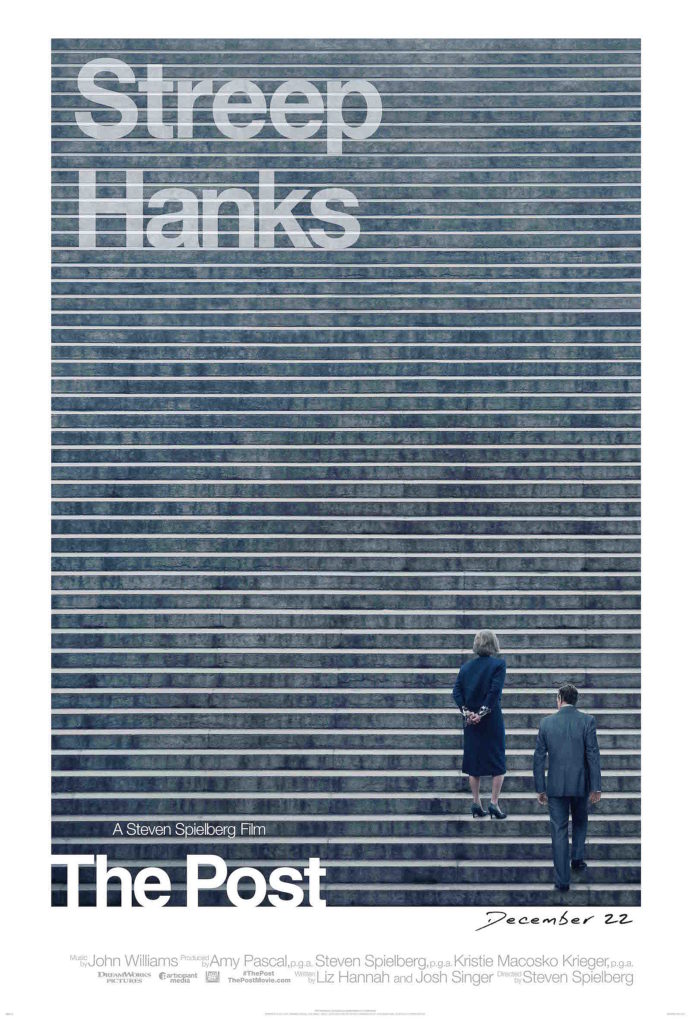 Saying a film is timely always feels cheap, as I'm sure The Post would be just as timely if it was released in 2008.  That said, Spielberg felt this was the right moment and using his cinema wizardry assembled the most A-list cast on my list this year to tell the story of brave journalists in the 1970's at the New York Times and Washington Post exposing a 3-decade long conspiracy to cover up the government's role in the Vietnam War.  Hanks and Streep lead a cast of all-stars as they deftly navigate the questionable ethical landscape of their endeavor and deliver a rousing piece of filmmaking.  It's stand up and cheer type of stuff – and I'm here for it.
It really cannot be understated quite how good Streep and Hanks are here.  Streep's portrayal of the Washington Post publisher Kay Graham – a woman fighting vehemently against the patriarchal establishment could've been the center of this expose but instead is another subplot that garners plenty of attention.  Streep is steadfast yet vulnerable in the face of monumental opposition and it's her eyes that do the lion's share of the talking.
Hanks gets to have a bit more fun – hamming it up with the newsroom boys and girls as Editor Ben Bradlee.  It's a much easier job than Streep but Hanks gives no less effort.  Combined they both give the film it's ability to be timely and of the moment.  It's the kind of team that should be assembled in the face of an authoritarian regime.  One that's surely fighting today – in a much less glamorized fashion.  But if this story helps in some small way draw parallels to modern day struggles of the press, perhaps it's done its job.
Rating: