From mega-blockbusters to hot-indie flicks — you don't want to miss these movies this summer.
On the heels of the world's biggest, baddest superhero explosion-fest ever, I found it appropriate that we take a look at some of the other movies coming our way this summer.  Rather than look at all of the obvious choices, let's take a look at the films that could be the surprise hit of the season.  Just in case none of these pictures achieve that, I put the trailer for the new Batman below…cause it's just so wonderful.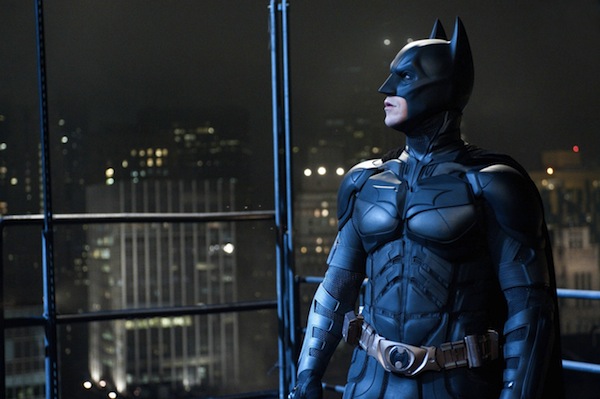 The Sequels, Prequels, Reboots and Reimagining's
Movie Previews
Dark Shadows – Dir. Tim Burton, Release Date: May 11

Johnny Depp in pale makeup, check.  Tim Burton channeling a gothic 70's television show, check.  Danny Elfman recycling every one of his Burton scores, check.  Dark Shadows promises to be at the very least an interesting effort on the part of this trio but that doesn't mean it will be good.  Burton has struggled to find his footing lately, maybe by mixing up the ingredients his future endeavors can rise to the heights of his previous success.
Moonrise Kingdom – Dir. Wes Anderson, Release Date: May 25

Even for a Wes Anderson movie, the trailer for Moonrise Kingdom looks REALLY Wes Anderson…y.   For fans of his specific brand of quirk this won't be an issue but others may find the lack of exploration grating.  I'm in the former camp, excited to witness the world's weirdest summer camp with the likes of Edward Norton, Bruce Willis, Bill Murray and of course Jason Schwartzman.
Snow White and the Huntsman – Dir. Rupert Sanders, Release Date: June 1

I think we can all agree the world needed two live-action versions of Snow White in the same year.  At least this one has way less Julia Roberts and way more Charlize Theron.  Throw in some fantasy baddies, a Huntsman (not the 2012 Presidential Candidate) and Bella Swan and we've got a bizarre summer movie experience.  Count me in.
Rock of Ages – Dir. Adam Shankman, Release Date: June 15

The popular Broadway show you all love but now with a shirtless Tom Cruise!  It's a weird slogan but that seems to be the pitch to audiences from the trailers to the posters.  The movie will go as far as the music takes it which could be the moon if your thing is 80's hair metal.
Brave – Dir. Mark Andrews, Release Date: June 22

Pixar hit a bump in their winning streak with last year's poorly conceived sequel Cars 2.  They are looking to regain their swagger with the promising Brave.  It is Pixar's first foray into the humanoid realm since The Incredibles but don't fret; Brave promises plenty of action, fantasy and gorgeous animation from the world's premiere animation studio.
Abraham Lincoln: Vampire Hunter – Dir. Timur Bekmambetov, Release Date: June 22

You know Hollywood is itching for original properties when a president-top hat-vampire mashup is green lit for production.  Hats off to Director Timur Bekmambetow (of Wanted and Day/Night Watch fame) for signing up to helm such a wacky endeavor.  If gothic civil war-era fantasies aren't your thing I'm sure a romantic comedy will be at the multiplex.  I, being a history buff, am excited to learn how Lincoln enacted Presidential policy and rid the world of vampires.
Seeking a Friend for the End of the World – Dir. Lorene Scafaria, Release Date: June 22

Being 2012 and all the apocalypse is a hot button issue for Hollywood.  Even our romantic comedies are dealing with it.  Steve Carrel and Keira Knightley star in this pre-apocalyptic road movie as they travel cross-country to reunite with Carrel's high school sweetheart.  The film looks sweet and has a long title but to be truly unique it must rely on the strength of these actors to rise above standard indie-sensible fair.
Ted – Dir. Seth MacFarlane, Release Date: July 13

Ted looks…bizarre.  It stars Seth MacFarlane (Family Guy) as an animated stuffed bear who lives with his real life roommate Mark Wahlberg.  When Wahlberg grows up he is forced to choose between his lovely girlfriend Mila Kunis or his foul-mouthed fluffy companion.  The red-band trailer promises major league levels of raunch but the movie will need to rest on the laurels of a good script to overcome an insanely-high concept.
The Watch – Dir. Akiva Schaffer, Release Date: July 27

This mid-summer comedy stars Vince Vaughn, Ben Stiller and Jonah Hill as a neighborhood watch group who must stop an alien invasion.  It sounds like a wider-audience version of last year's awesome Attack the Block but my hope is these comedy greats can take a fun concept and make it memorable.
The Campaign – Dir. Jay Roach, Release Date: August 10

Will Ferrell and Zach Galifianakis as rival North Carolina politicians vying for a presidential nomination on the surface looks hysterical.  Let's hope the satire is as biting and timely as it can be.  It's going to be a long, arduous REAL Presidential campaign this year so there is reason to hope these two will ease the pain of watching the same stump speech over and over again.