Let's get the general platitudes out of the way.  2013 was a stunning year at the movies.  To narrow a "best of" down to 10 films is a fun exercise but this could easily be 20 films long this year.  I also didn't see every film I had hoped to, so don't expect to see Inside Llewyn Davis, Nebraska or Before Midnight on this list (although from what I've read, they'd probably all be vying for a spot.)  Lucky for us, the embarrassment of riches that was 2013 gave me plenty to draw from.
Honorable Mentions
Lone Survivor – Dir. Peter Berg
Monster's University – Dir. Dan Scanlon
Rush – Dir. Ron Howard
This is the End – Dir. Evan Goldberg & Seth Rogen
The Top 10 of 2013
Ain't Them Bodies Saints – Dir. David Lowery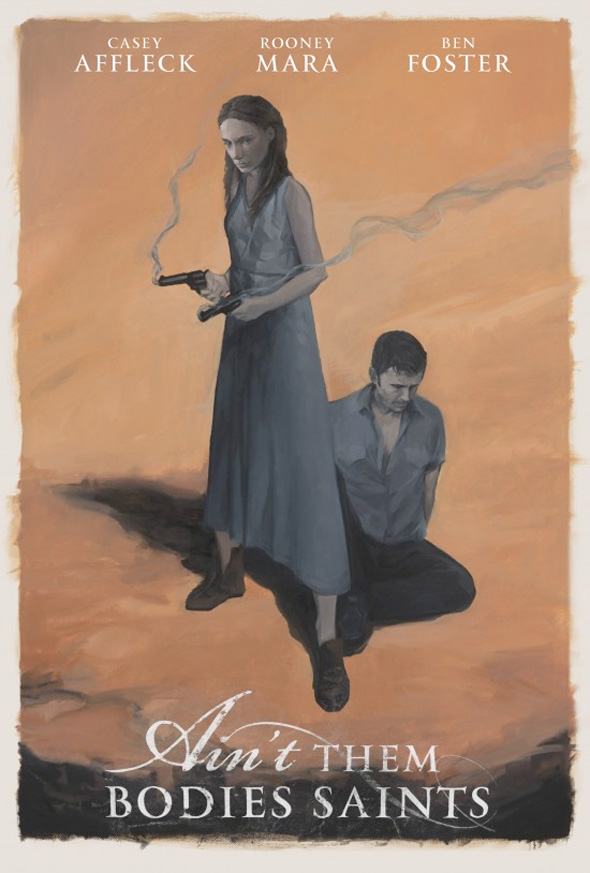 Director David Lowery told one of the most intensely powerful love stories of the year – and the characters rarely shared the screen together.  His piece separated jilted lovers Bob Muldoon (Casey Affleck) and Ruth Guthrie (Rooney Mara) after an intense shootout with police and we witness their fight to reunite.  Lowery's sense of place and beautiful camerawork conjure Malick, but he never indulges – instead letting the longing take hold.  It might be an emo-Bonnie and Clyde but it's also one of the best post-modern Westerns of the last decade.
American Hustle – Dir. David O. Russell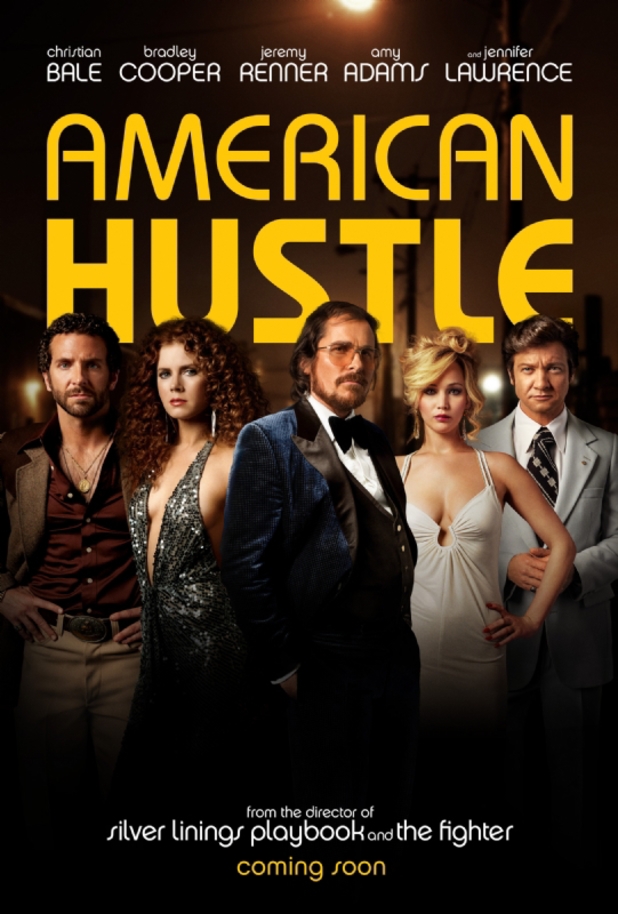 2013 was Hollywood's year of capitalistic discontent – and American Hustle led an impressive field.  The film – loosely centered on the ABSCAM sting of the late 70's – is played more Ocean's 11 than Goodfellas and is better for it.  The outrageously good cast delivered the hysterical motor-mouth dialogue with vigor, leading to some of the funniest scenes on screen this year.  The film is a mess but so are the characters. And while sometimes they may reach a touch too far, the energy onscreen is intoxicating.
Captain Phillips – Dir. Paul Greengrass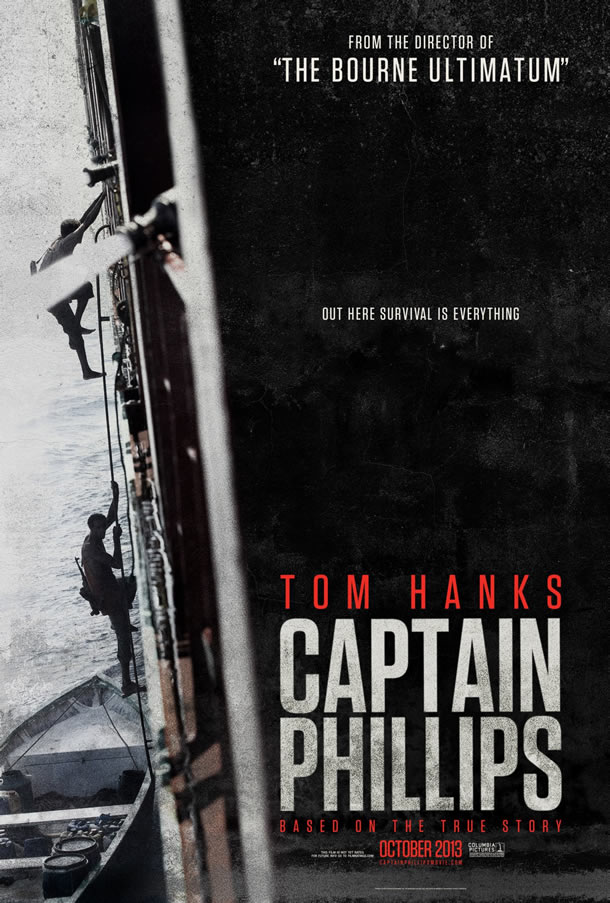 It's weird to look at Tom Hank's career in early 2014 – scrolling through his unreal IMDB page – and come to the conclusion his performance in Captain Phillips may be the best of his career.  Throw in the patented shaky-cam intensity from Director Paul Greengrass and you have the most pulse-pounding thriller of the year.  Greengrass doesn't skimp on the world building either, giving us 3-dimensional Somali-pirate villains as well (led by an Oscar-worthy Barkhad Abdi,) who are truly a victim of circumstance.   It's even more impressive that in a film in which we know the outcome, Greengrass and Hanks were able to accomplish so much.
Gravity – Dir. Alfonso Cuaron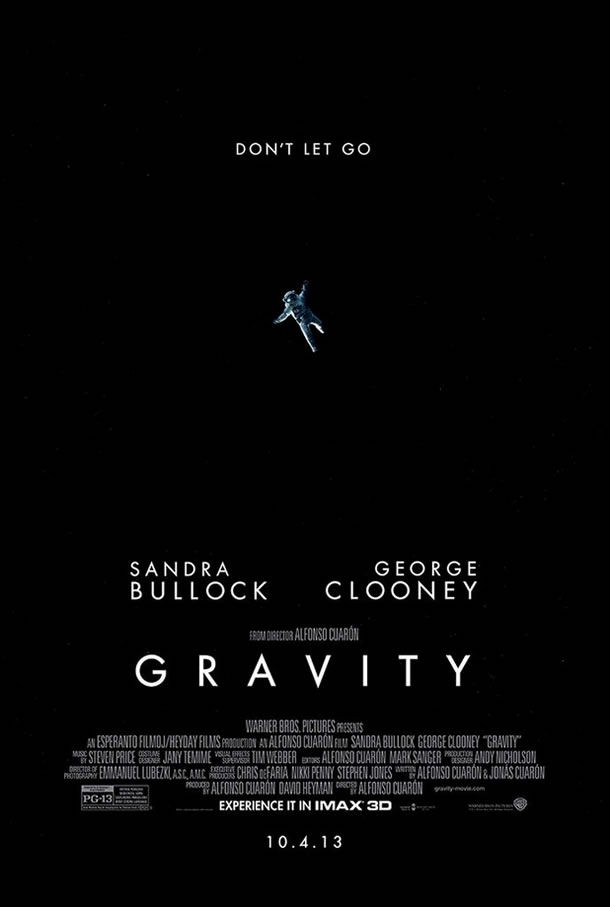 No film this year (by a long shot) left me as slack-jawed stunned as Gravity.  Rarely in the jaded-landscape of blockbuster film criticism will a film sneak up and punch you in the mouth.  Gravity accomplished this in spades.  And if it wasn't enough that Cuaron coached the best performance of Sandra Bullock's career, we got to witness literal history in the making.  Cuaron had to (literally) invent the technology to suspend his small cast in zero gravity.  Now if he could only invent a way to get Hollywood to take more chances with properties like Gravity, maybe each summer wouldn't be so disappointing.
Her – Dir. Spike Jonze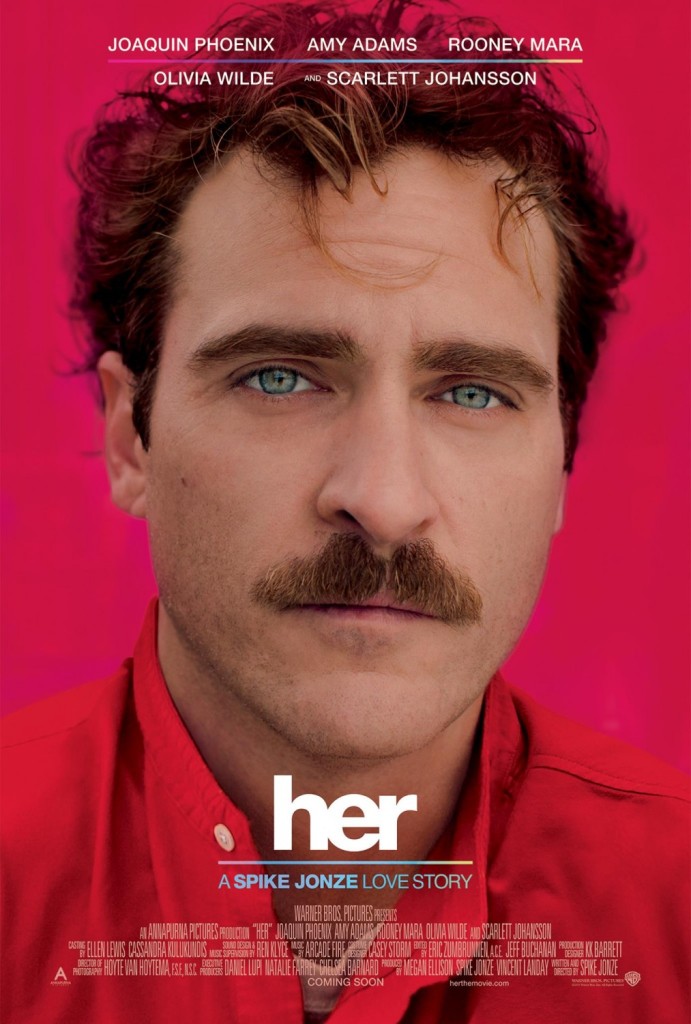 It's weird for a film to be simultaneously off-putting and involving – which is exactly how I'd describe Her.  Joaquin Phoenix (doing his best work ever) carries nearly every scene as Theodore – the star-crossed lover of his new operating system Samantha.  I say off-putting because Theodore is a bit of a mope – wandering around espousing visions of a better love life.  It's only by the sheer will of Phoenix's performance and Jonze direction that the film is as involving as it is.  Jonze vision of the future is beautiful in its simplicity and the same can be said about Her.
Mud – Dir. Jeff Nichols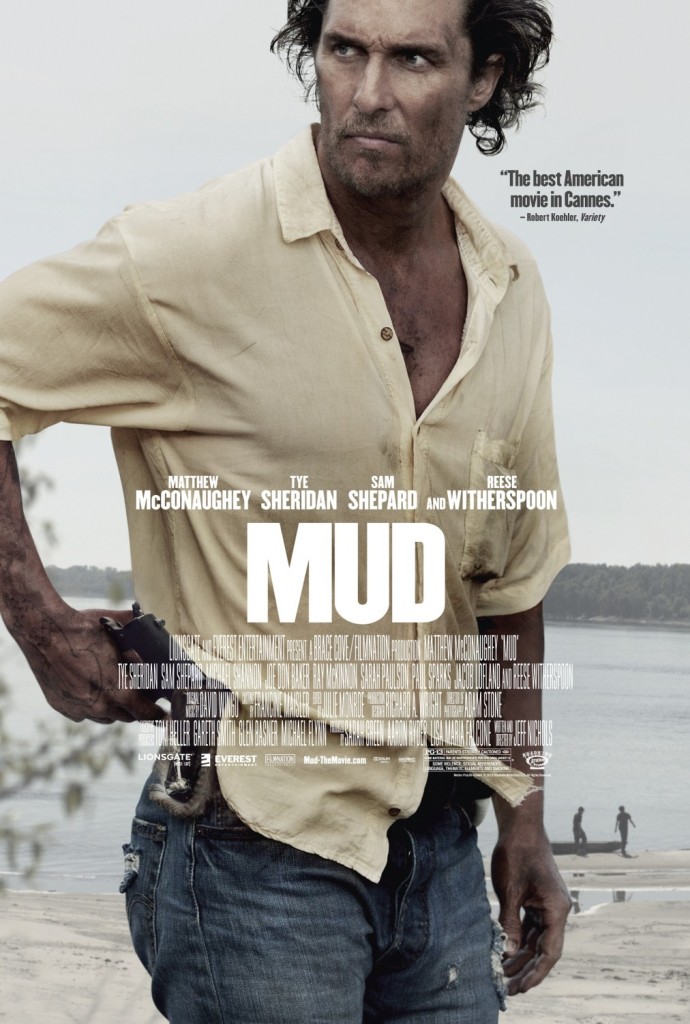 The year(s) of McConaughey continues!  But seriously, is there any actor on earth having a better year than this Southern gentleman?  His dominance may have been cemented with his performance in Mud – from early 2013.  McConaughey is the lonely specter that two young boys discover on a small river island in De Witt, Arkansas.  He charms the boys into bringing him supplies as he gives them advice on love, loss and ultimately redemption.  I hope the film becomes the Stand by Me of its generation because it has the trappings.  And for all you McConaugheads out there, just wait for 2014 – cause the man is in everything this year.
Stories We Tell – Dir. Sarah Polley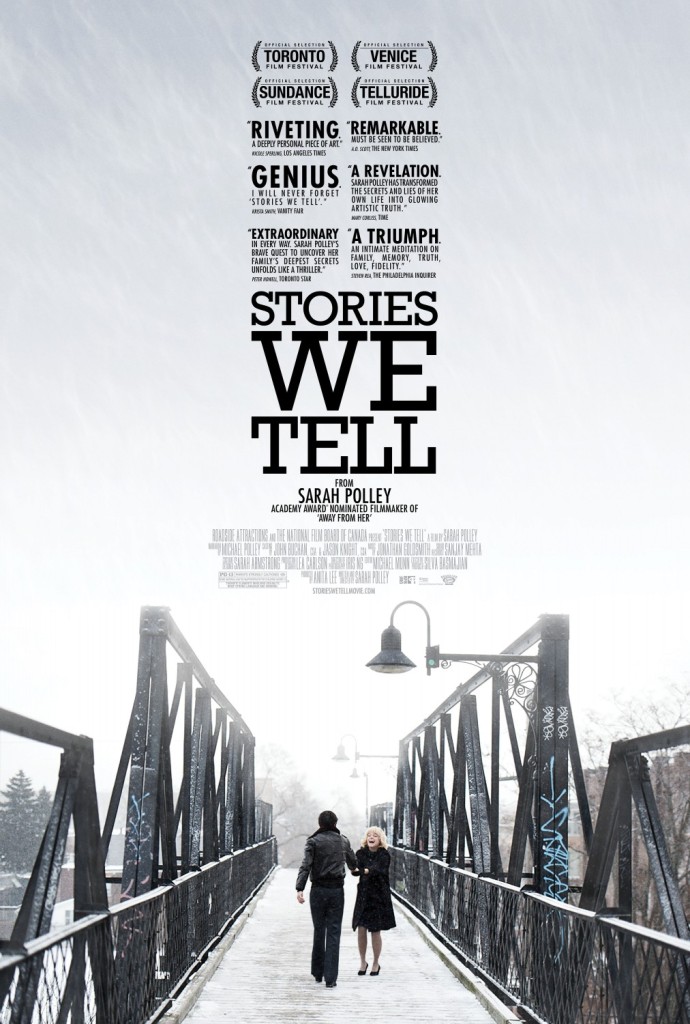 As I started Stories We Tell a few days ago my wife said, "Why would I want to watch a movie about this random family?"  Frankly, it's a very valid question.  As Director Sarah Polley sits down to interview each of her siblings and her father it's not clear initially why we should care about them (in fact, one of them even says it.) But, by mixing home movies, recreations, talking heads and other techniques, Polley begins to peel away the story revealing incredible depth and insight into the truth about family.  It's painful, hilarious, angry, unsettled and full of fierce love – just how family should be.
12 Years a Slave – Dir. Steve McQueen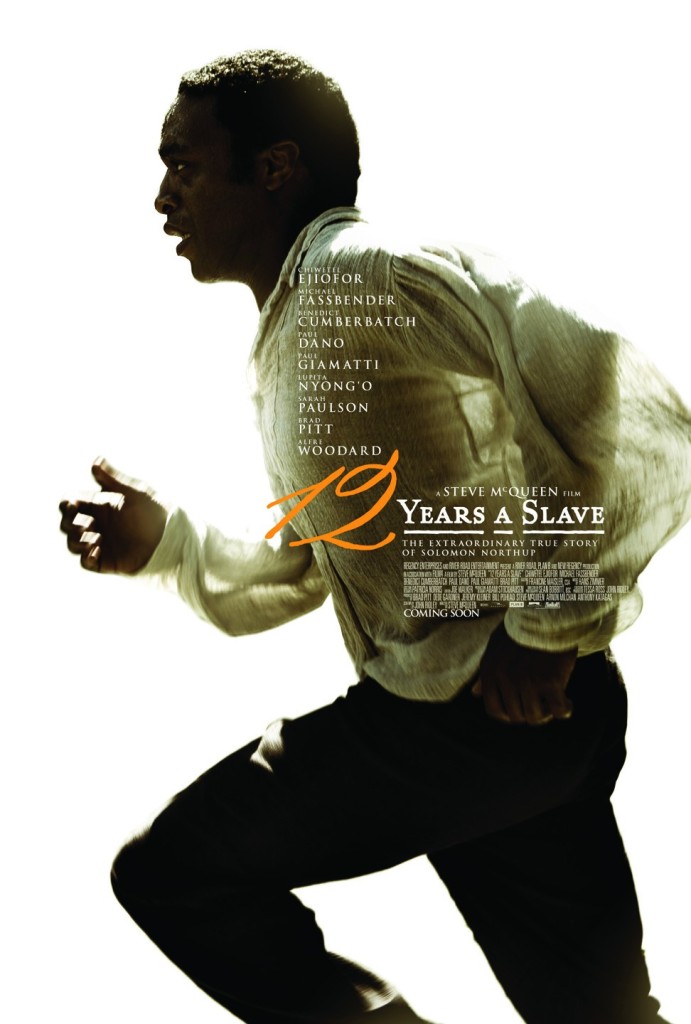 Powerful, gut-wrenching, unsettling and unforgettable.  Director Steve McQueen's epic telling of the 1853 memoir from Solomon Northup is not just the most affecting film of the year – but easily the most essential.  McQueen's direction is astounding and he never shy's from the horrors of the source material.  His actors – including Chiwetel Ejiofor, Michael Fassbender, Lupita Nyong'o and Benedict Cumberbatch – are all up to the task, delivering many of the best performances of their careers.  It's a film that will (and should) be rewarded for never taking the easy road and forcing American's to come to grips with the darkest days of our history.
The Wolf of Wall Street – Dir. Martin Scorsese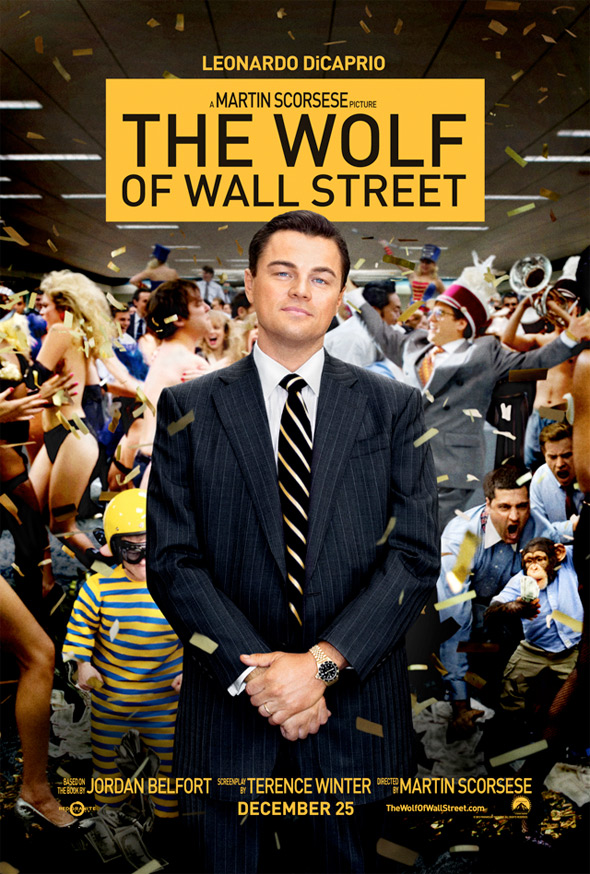 No film this year will throw more at you than The Wolf of Wall Street.  It is a joyride through the escapades of (relatively) small time stock broker Jordan Belfort's (Leonardo DiCaprio) rise to shady Wall Street superstardom – and Director Martin Scorsese wants us to feel every coke-laced second of it.  His vision of the infamous Stratton Oakmont is not a flattering one. They did just about every depraved thing humanely possible – spending countless millions of other people's money to do so.  Scorsese flies through this material with the vigor of a 25-year old film school graduate but the maturity of a legend at 71.  He clearly saw Belfort as the underbelly of society and pulls no punches showing us the depths to which he and his brethren would sink.
The World's End – Dir. Edgar Wright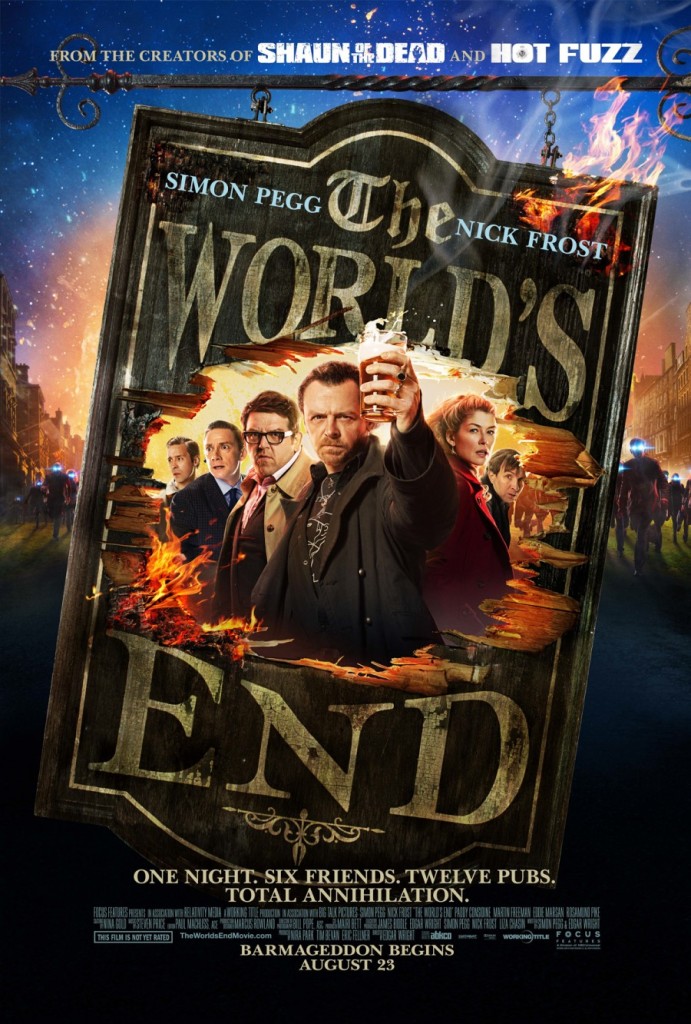 No film this year made me laugh harder than Edgar Wright's opus about a group of grade-school mates returning to their hometown to complete the pub crawl to end all pub crawls.  What's even more incredible is the film triples as an ode to 60's sci-fi and a troubling portrait of addiction.  It stars Simon Pegg and Nick Frost – who have never been better.  Their energy and camaraderie carry the weight of expectations that their on-screen reunion brings with ease.  But it's Wright's snap crackling direction and attention to detail that elevates the film from just another run-of-the-mill comedy.  The world ended a lot in 2013 but it was never more fun than this.
The "What My Wife Thought" Top 5 of 2013
1) Captain Phillips – Dir. Paul Greengrass
2) Gravity – Dir. Alfonso Cuaron
3) The Great Gatsby – Dir. Baz Luhrmann
4) Rush – Dir. Ron Howard
5) 12 Years a Slave – Dir. Steve McQueen